About Richard N. Merkin, MD
Provided by the Merkin Family Foundation
The Richard N. Merkin Prize in Biomedical Technology and The Merkin Family Foundation were founded by visionary health care executive Richard Merkin, MD.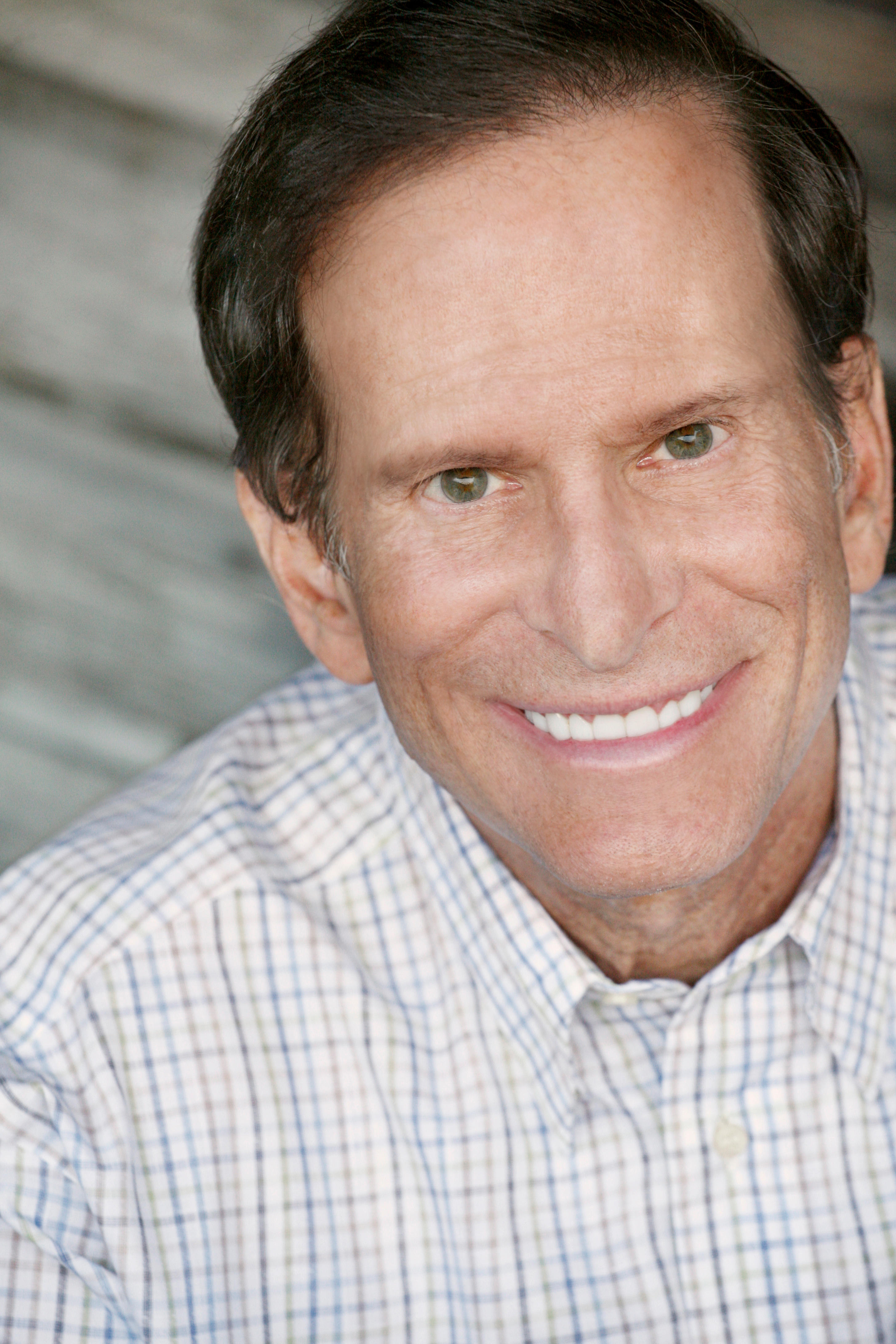 Richard Merkin, M.D. is the CEO and founder of The Heritage Group, including Heritage Provider Network and Heritage Medical Systems. Under his stewardship, Heritage Provider Network has become one of the largest physician founded and physician owned integrated health care systems in the United States, with over 50 related healthcare companies and medical groups. HPN and its affiliates operate in California, Arizona, and New York bringing 44 years of successful coordinated, managed care with over 4000 primary care physicians and 30,000 specialists. Heritage provides high-quality, cost-effective healthcare to over one million individuals, including approximately 150,000 fee for service Medicare beneficiaries, proving once again that the Heritage model can work in virtually any setting.

Heritage Provider Network encompasses numerous intellectual property, venture capital, private equity, and insurance companies, including joint ventures with Rite Aid, Walgreens, Trinity Hospital Systems, and Fresenius. Dr. Merkin serves on the Board of the California Institute of Technology and the Board of Trustees at the Keck School of Medicine at USC. He is the Co-founder of FasterCures, which has dramatically accelerated the development of treatments for prostate cancer, breast cancer, melanoma, and other diseases. He is also on the Board of the California NanoSystems Institute and serves on many other boards that focus on science, healthcare, and finance.

Dr. Merkin has founded several charitable organizations, including the Richard N. Merkin Institute for Translational Research, the Merkin Family Foundation, as well as other charities focused on education, children, and underserved communities. Directly and through those foundations, Dr. Merkin supports a broad selection of scientific and medical research, translation of core science into viable treatments and therapies, education funding for high performing and underserved communities, and the expansion of medical services and medical service access.

Recent major gifts include:
Caltech: The Richard N. Merkin Institute for Translational Research at the California Institute of Technology (Caltech), which provides funding and resources to identify and develop translational research. The Richard N. Merkin Institute for Translational Research Investigators program, which funds 11 professors annually who are working across many scientific disciplines on translational science. The Richard N Merkin Center for Pure and Applied mathematics, which brings together the Richard Merkin Professorships in Mathematics and will be home to the American Institute of Math starting in 2023. Funding for Caltech's campus-based diversity programs: Women in STEM (WiSTEM) program, Richard Merkin STEM Teacher/ Mentor Visitation Program, Richard Merkin Travel Grants Awards, and the Richard Merkin Startup Scholars Program.
 
Broad Institute of MIT and Harvard: The Richard Merkin Foundation for Stem Cell Research at the Broad Institute, The Merkin Institute Fellows Program (which funded CRISPR patent-holder Feng Zheng in 2012/2013), The Merkin Institute for Transformative Technologies in Healthcare. The Merkin Prize in Biomedical Technology, which will award its first recipient in 2023, and is Chaired by Nobel Laureate Dr. Harold Varmus.
 
John Hopkins Medicine: The Merkin Peripheral Neuropathy and Nerve Regeneration Center at Johns Hopkins Medicine and the Richard Merkin Initiative at the Johns Hopkins Brain Sciences Institute.
 
UCLA: The Richard Merkin Foundation for Neural Regeneration at UCLA, the Richard Merkin Fellowships in Nano-Neuroscience at UCLA, as well as direct support for many translational R&D projects.
 
University of Southern California (USC): The Merkin Family Foundation Fund for Regenerative Medicine at the Keck School of Medicine at USC, the permanently endowed Richard Merkin Fellowships in Emergency and Tropical Medicine, the Richard N. Merkin M.D. Assistant Professorship Program for young professors working on translational research, and a primary sponsor of the USC Schaeffer Center's research programs on the future of medicine and hospitals in a post-pandemic world.
 
Brookings Institute: The Merkin Initiative to Study Payment and Clinician Reform at the Brookings Institution in Washington DC.
 
The City of Hope: The endowed Heritage Professorship in Immunotherapy and the endowed Heritage Professorship in Gene Therapy.
 
UC Berkeley: Funding for Dr. Jennifer Doudna's Integrative Genomics Institute, including funding for CRISPR Gene editing research, delivery mechanisms for CRISPR Gene edits, and specific disease treatments for Sickle Cell.
 
Stanford University: Direct support of the Chan Laboratory for promising research on the regrowth of human cartilage.
 
Focused Ultrasound Foundation: Ongoing support of the Merkin Fellows Program funding two full time researchers annually, as well as sponsored research in Taiwan on Ultrasound combination therapies for cancer treatment.
 
Western Governors University: Funding the creation of a new Bachelor of Science in Health Service Coordination and multiple certificates for specialization in managed care and population health programs.
 
Faster Cures: Founding member and sponsor. Accelerating the development of life-saving treatments and drugs. Recently providing one of the definitive sources that assisted with the tracking and development of treatments and vaccines for COVID-19.
 
Prostate Cancer Foundation: Founding member and sponsor of the Heritage Medical Research Institute Young Investigators Program.
 
Richard Merkin Middle School: A free, public charter school that delivers academic excellence and college readiness focus for a traditionally underserved population.
 
Scholarship Funding: At multiple schools, including the Schwarzman Scholars Program at Tsinghua University in Beijing, Singularity University, and students locally at Cal State Los Angeles.

Inspired by the X-Prize Foundation, Dr. Merkin launched the Heritage Health Prize, a $3 million global incentivized data mining competition seeking to achieve a fundamental breakthrough in our ability to predict future hospitalizations, creating an online global community of problem solvers helping to save the country over $40 billion in avoidable hospitalizations. Other initiatives include the Heritage Innovation Awards to honor innovative NY metropolitan area healthcare leaders, the First LEGO League Global Innovation Award, and numerous other prize challenges for breast cancer research and nanotechnology.

HealthLeaders Media has recognized Dr. Merkin as one of the top 20 healthcare leaders in the nation, and "Fast Company Magazine" named HPN as one of the most innovative global healthcare companies. Dr. Merkin has been honored with the Dr. Armand Hammer Philanthropy Award from StopCancer, the Medical Visionary Award from UCLA Geffen School of Medicine, and Healthcare CEO of the Year by the Los Angeles Business Journal. Most recently, Dr. Merkin was honored by the New York Academy of Medicine for his innovative healthcare initiatives for all New Yorkers.

Dr. Merkin earned his M.D. at the University of Miami School of Medicine.